Despite a clarification by the Department of Telecom, several consumer  disputes redressal fora in India continue to reject billing and service related disputes against telecom operators.
The Department of Telecom had issued a clarification on February 4 this year that private telecom companies cannot be identified with the "Telegraph Authority" of India as defined in the Indian Telegraph Act.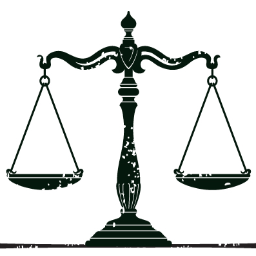 According to the Indian Telegraph Act, any dispute between the Telegraph Authority and users of telegraph facilities must be resolved outside the courts, through arbitration.
Telecom companies like Idea Cellular have successfully managed to get all billing and service related complaints against them dismissed by arguing that they are the "Telegraph Authority" of India, as their license has been issued by the Telegraph Authority. They have used a Supreme Court judgment delivered on 1-9-2009 that had dismissed a billing complaint against the Department of Telecom on similar grounds.
DoT, in its clarification, had said that just because a billing complaint against the Department of Telecom, which used to provide telephone facilities to consumers, has been dismissed under the act, telecom companies cannot seek refuge under the judgment and must be subjected to the Consumer Protection Act.
"The matter referred to in the Hon'ble Supreme Court involved a dispute between Department of Telecommunications as a service provider prior to the hiving off of telecom services into a separate company. Since DoT was also the telegraph authority, reference was made by the Hon'ble Supreme Court to the provisions of section 7B (of the Indian Telegraph Act.) However, the powers of the telegraph authority have neither been vested nor are available to private telecom services providers or BSNL. Therefore, recourse to section 7B in case of disputes between consumers and private service providers and BSNL would not be available. The Hon'ble Supreme Court's judgment is sui generis in its application and has to be read with reference to the particular facts and circumstances of the case before it," it had said in its clarification.
"Legal Adivsor, DoT opined that District Forums are already having jurisdiction and promulgation of ordinance (to achieve that) is apparently not required. The District Consumer Forums are competent to deal with the disputes between individual telecom consumers and telecom service providers."
However, despite this clarifications, consumer complaints about telecom companies such as Idea Cellular Ltd, Bharti Airtel Ltd and Vodafone India continue to be rejected by various consumer fora across the country, including state-level bodies.
A month after the DoT clarification, the New Delhi consumer disputes redressal forum dismissed a billing dispute against Tata Teleservices Ltd on similar grounds.
In its order in a case filed by Harinder Prasad of Okhla, it said: "We do not enter into controversy of usage or billing charges, for which we advise complainant to (approach)Telecom Arbitrator, in terms of SC Judgement."
Similar, on the 11th of this month, the Jharkhand State forum also dismissed a complaint against BSNL on similar grounds.
"Mr. BK Pathak, learned counsel appearing for the appellant (BSNL) produced a copy of the Judgment reported in AIR 2010 SC 90, General Manager, Telecom Vs M. Krishnan & Anr and submitted that the complaint filed by the complainant is not maintainable before Consumer Forum. We find force in the submission. Accordingly, the Judgment under appeal is dispossed off.." it said.