Yamaha Motor India Sales Pvt. Ltd. said domestic sales of two-wheelers rose 32.5% in February 2014 compared to the previous year. Domestic sales had risen by 6.5% to 31,721 units in January.
It was not clear what the exact reason for the sudden jump was, but the company said the launch of its new scooter helped sales.
Moreover, Yamaha India did not disclose its export numbers. Exports had grown 67% in January, taking the overall growth rate in January up 17% to 42,595 units.
In February, the company said, it had sold 42,548 units in the domestic market against 32,097 units sold in February last year.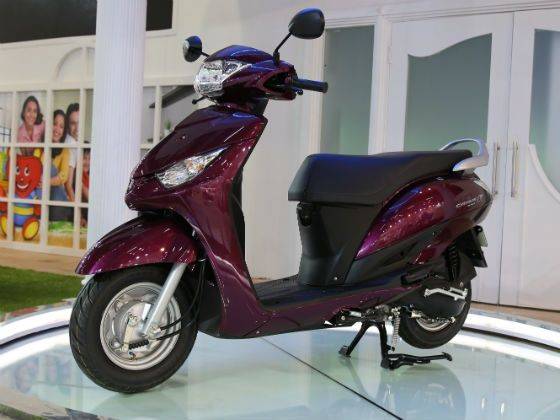 It said the Auto Expo 2014, its new product launch and other activities helped boost sales.
Speaking on the results Mr. Roy Kurian, Vice President – Sales & Marketing, Yamaha Motor India Sales Pvt. Ltd, said: "This month has been very good for us with a lot of positive developments happening in the industry as well as at the company's front. We launched our latest family oriented 113 cc automatic scooter – 'Alpha' at the Auto Expo this time.
"The FM's announcement on the excise duty cut was another highlight last month which is expected to give the auto industry the much needed push in the coming months. We shall continue with our endeavors to delight our customers through many new as well as existing customer engagement programs."
It said Yamaha's new family scooter – 'Alpha', has been "very positively received" in the market.
Yamaha's products in India include Fazer (153cc), FZ-S (153cc), FZ (153cc), SZ-X, SZ-R & SZ-RR (153cc), YZF-R15 Version 2.0 (150cc), SS125 (123cc), YBR 125 (123cc), YBR 110 (106cc), Crux (106cc) and Ray (113cc), Ray Z (113 cc) and Alpha(113 cc) Scooters. Its import portfolio includes VMAX (1,679cc), YZF-R1 (998cc) and FZ1 (998cc).
It is the fourth largest bike maker in India, after Hero MotoCorp, Bajaj and Honda.