Moody's Analytics economist Glenn Levine said there is little on the horizon that could lift India's growth rate in 2014, pointing out that the government seems to be more focused on cash handouts ahead of the impending elections rather than investment.
Levine said, however, that there is a chance of better governance, "especially if the business-friendly Narendra Modi becomes prime minister".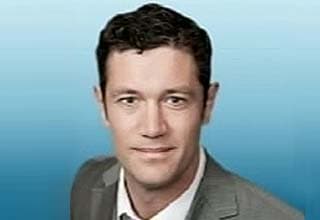 The senior economist painted an uninspiring picture of the Indian economy, pointing out that the country may not be well placed to take advantage of the global recovery, especially its goods exports sector.
"India's export basket is centered around low-value-added commodities rather than manufactured goods, and the economy is unlikely to leverage much off the better global economy. Business confidence is low and the government budget is just about all gone. The May election offers the chance for better governance… but it will be a long road back for the Indian economy," he wrote.
While the downside risks to the Indian economy have receded in recent months as inflation has trended lower and the external shortfall has narrowed, there is no sign of a lift in the real economy, he said.
Moody's Analytics reiterated that fourth quarter GDP growth is likely to come in around 4.8%, roughly the same pace as the first three quarters of 2013 but "well below the economy's potential growth rate of 6.5% to 7%."
"Most sectors of the economy remain weak. Mining and manufacturing have been soft throughout 2013, consumer demand is soft, and even the domestically focused service industries slowed. Business investment has been particularly weak in 2013 as confidence remains low, demand has been tepid, and borrowing costs have lately been lifted.
"The government, meanwhile, has shifted its spending priorities towards cash handouts in the lead-up to this year's elections, offering a modest boost to near-term growth but probably at the expense of public investment. The export sector improved through the second half of 2013, helped by the cheaper rupee and better global demand, but this will not be enough to drag the Indian economy forward."
On the positive side, the Indian economy is now much better-placed to weather U.S. Fed tapering, he added.
Thanks to some quick tightening measures and a hawkish central bank, the Indian rupee has largely been stable despite pull backs in the US stimulus program.